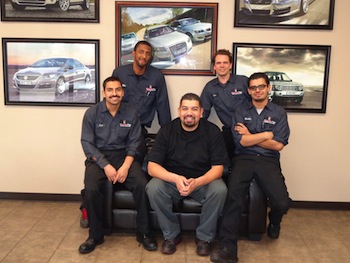 Our Certified AutoVitals Reviews :: Review Count: 90 :: Average Rating: 96.15% last 6 months
As
Camarillo, Oxnard and Ventura's
experts in automotive services, our team of extensively experienced technicians offer world-class service in everything Auto Repair.
Is your Check Engine Light on? It's time for a trip to the Brake Repair professionals at Mekaniks Plus. Let our technicians get your car's engine running like the day you bought it.
Your brakes are you car's biggest safety feature - are they working perfectly? Our technicians have all received advanced certification in Engine Repair, and will have your car's braking systems working like new.
We pride ourselves on offering our friends in Camarillo, Oxnard and Ventura the best in Transmission Repair. Our auto specialty shop offers everything from complex mechanical solutions to basic maintenance services.
Automotive electrical systems can cause complex and frustrating issues. Our Auto Electrical Service experts can solve any electrical problem, no matter how complex.
-->
Find us
Powered by: AutoVitals